Below are a series of images taken the weekend in which I was feeling into my body, pondering how best to integrate a final product for a self-directed course at SelfDesign Graduate Institute. The final conclusion? Well a lot. This website. This post. And a whole lot of community building and momentum.
In this post, there are four photographs. I see them as perfect visuals to describe the process of creating futures and the love and joy I feel from my relationship with wonder and curiosity.
David Jewell (photographer) and I interacted with the home, camera, clothes, etc. The result: Hundreds of photographs. As all art begs, edit. :)
Below are two photographs that captured how I felt throughout the course. In expansive resonance and observing my experiences and growth felt as stretches of consciousness. Arising from this was a feeling of "timebending" where pasts and futures are reshaped.
A guidepost for me as I explored the edges of my knowing, allowing for receptivity in ambiguity was Humberto Maturana's definition of love in which "love is that domain of relational behaviors in which the other arises as a legitimate other in coexistence with oneself". I came to terms with my ideas and "wild" imaginations as a "legitimate other" - stay tuned for work on Pathways to Vermillion, Rosemary and Bones, and Patterned Anomalies;). Below, notions of metamorphosis and infinity added to embodied learning.
At first I used a temporary title for the course - the Edges of Knowing - because that was what I intended to do - to observe the periphery of my knowledge. The beauty at SelfDesign Graduate Institute is that in some courses you can rework the final syllabus to reflect integrated learning not anticipated at the beginning of the course. That is genius and humbling my friends!
Not to digress, accepting the intimacy of our ideas - is challenging and can leave us vulnerable - thus the paradox in enjoying learning and growth. The paradox though creates this steady presence and knowing. I have come to appreciate both my personal religion (I say this with a wink) and emerging science fiction writing (I say this with reserved optimism) as the topic of "ancientism and futurism" emerges out of my love for tapping into my sensitivities, imaginations, and art. In addition, acceptance in the shape of my learning - which is deeply relationship oriented - whether through people or ideas, galvanizes me to serve in such a way so that we may all unfold together into deeper learning, growth, and wisdom.
Self designing is a process of living into your purpose. What has reached fuller integration for me is The Dragon Institute. The Dragon Institute is a non-profit organization I am in service to focusing on intergenerational learning through intimate conversations and curated experiences to cultivate heart intelligence and evolve consciousness. I see it as an organization that keeps in mind that our actions influence generations into the future. I see it as an organization that is world changing.
It is one of my offerings to community as means to resist dystopia at a global level - by staying true to my/ our own personal discernments and curiosities. Advancements in these pursuits have been directly related to the myriad of curiosities and self-care activities that feed me - composing music, teaching music and yoga, serving gong fu cha, and nurturing relationships - up to entertaining ideas, culture changing and world building through collaboration.
All of which I was able to tend to in this course. I had the freedom to echo "glimmers of learning" into my embodiment. I mention this freedom because as a society reframing learning - the growth involved and it's integration into a pleasurable experience helps enhance our talents and engage in the world in a multitude of ways in a way that is freeing versus oppressive. This is my experience to this unique graduate program. This learning "method" though I find it to be part of the natural learning inherent to human beings willing to be open, honest, and vulnerable is intentional design for emerging futures - for ourselves and communities we choose to engage with.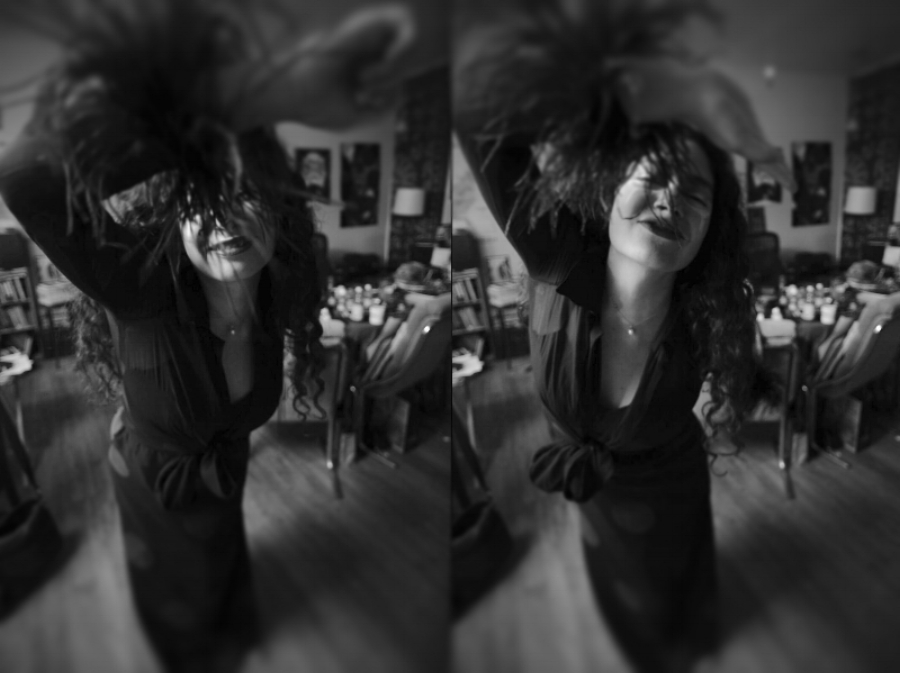 This course morphed from the Edges of Knowing to the Joy in Learning as Means to Intentional SelfDesign. I come to satisfaction that I am a "living curriculum" in all that I love informs me of my learning and in which my "Originality is my Sovereignty" . A hope exists in me to resist dystopia through varied and unique paths though often with care and patience.
I look forward to sharing with community as I anticipate rich adventures and contemplations. Stay tuned as I contemplate the inquiry posed to me during the course - what does it mean to be vulnerable with the land? I travel to West Texas at the end of the year when it transitions into the new year.
With love,
Vanessa